Shopping Cart
Please review your order below. Payments are processed via Paypal and thus displayed in US dollars. Please click here for today's exchange rate (provided by www.xe.com).
Once you have completed the checkout process the book will be available for immediate download. You will also receive a download link via email.

100% secured.
Featured Books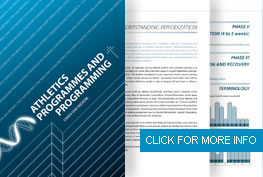 Athletics Programmes and Programming
by Owen van Niekerk
Gold medals galore – this is synonymous with the 60-year career of one of South Africa's most respected coaches, Owen van Niekerk. And now Van Niekerk is sharing all the secrets of his success in Athletics Programmes and Programming!
Featured Books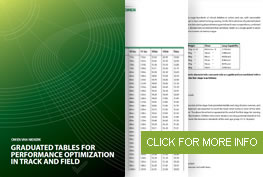 Graduated Tables for Performance Optimization in Track and Field
by Owen van Niekerk
The book will provide the reader with answers to two critical questions: 1) What are the essential criteria that should be met by any athlete wishing to participate in a specific Track or Field event? 2) How does a specific athlete measure up to these criteria?