About Us
"An overnight success usually takes about 10 years to develop" - Anonymous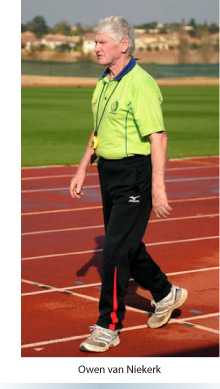 Owen van Niekerk is a very versatile coach who has coached more than 600 South African Champions. He has coached SA and African Record holders in many events. Although he is well known as a sprint, hurdle and jump coach, he has also coached many athletes in the multi events, throws as well as long and middle distances.
He gained his vast knowledge and experience as the Head Coach of the SA Defense Force (30 years) and Head Coach of the very strong Rand Afrikaans University team (18 years). Although now on pension, he still coaches at the University of Potchefstroom and runs his own club in Johannesburg. He also spent 5 years doing extensive research on the development of young athletes at a primary school in Johannesburg.
During his sporting career Owen received provincial colours for 10 different sports and national colours in Track and Field. He also held the SA and African Records for Triple Jump for 15 years and won SA Titles in the Decathlon. He was the national coach for Track and Field on various occasions, as well as the National coach of the first SA team which competed in
the Winter Games in Lillehammer.
Owen is an avid reader and collector of Track and Field books, which he religiously analyses in order to develop optimal training programmes for his athletes. He is passionate about the development of young athletes and continuously strives to improve his training methods through dedicated research. He is against the overtraining of athletes and strongly advocates rest and recovery as part of his programmes. He has done vast research into the development of pure speed, explosive spring exercises and of both the white and red muscle fibre types of athletes.
Featured Books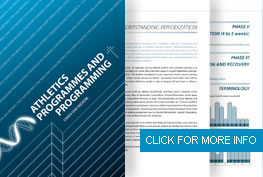 Athletics Programmes and Programming
by Owen van Niekerk
Gold medals galore – this is synonymous with the 60-year career of one of South Africa's most respected coaches, Owen van Niekerk. And now Van Niekerk is sharing all the secrets of his success in Athletics Programmes and Programming!
Featured Books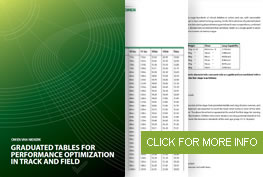 Graduated Tables for Performance Optimization in Track and Field
by Owen van Niekerk
The book will provide the reader with answers to two critical questions: 1) What are the essential criteria that should be met by any athlete wishing to participate in a specific Track or Field event? 2) How does a specific athlete measure up to these criteria?