Privacy Policy
01 June 2012
At Athletics Training we recognize that privacy is important to you.
How we collect information and how we use it:
A number of services that we offer do not require you to register for an account or provide any personal information to us. In order to provide our full range of services, however, we may collect the following types of information:
User communications - When we receive emails or other communications at Athletics Training, we may retain these in order to process your inquiries, respond to your requests and improve our services.
Cookies - This site uses industry-standard Google Analytics cookies to provide anonymous statistics on website activity. No personal information is collected about you or your computer.
Other sites - This Privacy Policy applies to Web Sites and services that are owned and operated by
Athletics Training. We do not exercise control over other linked sites. Be aware that these other sites may place their own cookies or other files on your computer, collect data or solicit personal information from you.
Data integrity
Athletics Training processes personal information only for the purposes for which it was collected and in accordance with this Policy. We monitor our collection, storage and processing practices to ensure that we only collect, store and process the personal information which is needed to provide or improve our services.
Changes to this policy
Please note that this Privacy Policy may change from time to time. However, we will not reduce your rights under this Policy without your explicit consent. Any Policy changes will be duly posted on this page and each version of this Policy will be identified at the top of the page by its effective date.
Please feel free to contact us any time through this Web Site, if you have any additional questions or concerns about this Policy.
Featured Books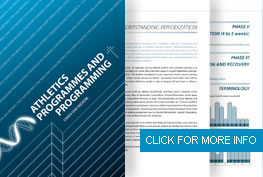 Athletics Programmes and Programming
by Owen van Niekerk
Gold medals galore – this is synonymous with the 60-year career of one of South Africa's most respected coaches, Owen van Niekerk. And now Van Niekerk is sharing all the secrets of his success in Athletics Programmes and Programming!
Featured Books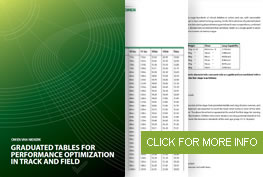 Graduated Tables for Performance Optimization in Track and Field
by Owen van Niekerk
The book will provide the reader with answers to two critical questions: 1) What are the essential criteria that should be met by any athlete wishing to participate in a specific Track or Field event? 2) How does a specific athlete measure up to these criteria?